On June 1, 2008, the Buddhist Faith Fellowship of Connecticut together with its chapter the Southington Buddhist Fellowship put on their 7th annual annual one day retreat in New Hartford at the Dae Ya Sa Temple.
Theme of retreat: Touching Peace. Included: basic meditation instruction, Zazen, Zen walking, yoga, voice meditation, noble silence, discussions & a delicious Korean vegetarian lunch.
This retreat was lead by Sensei G.R. Lewis with inspirational and practical discussions facilitated by BFF Dharma teachers: Daikan and Kanshin. Furthermore, the healing mantra of the Medicine Buddha was facilitated by Myo-on.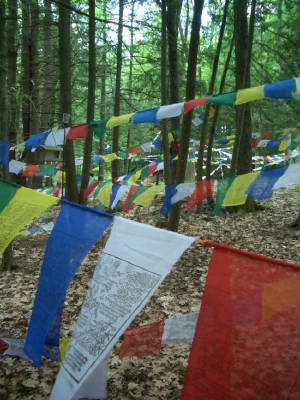 The grounds of the Temple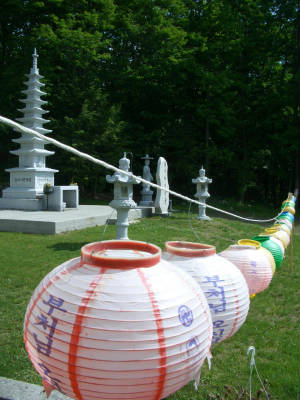 The view of Stupa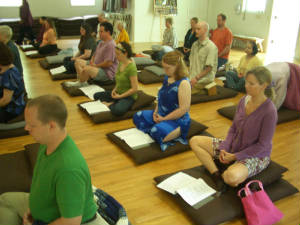 Sitting meditation practice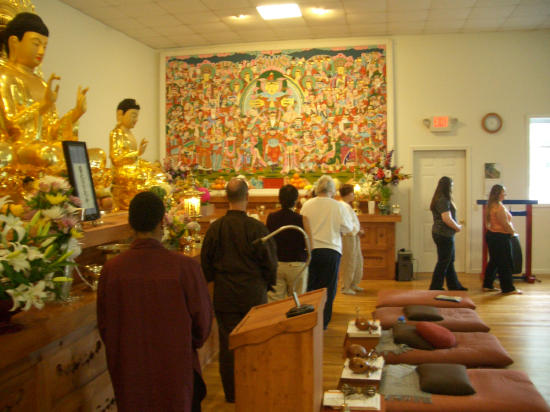 Walking Meditation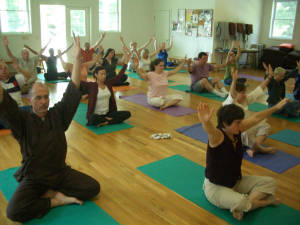 Yogic breathing practice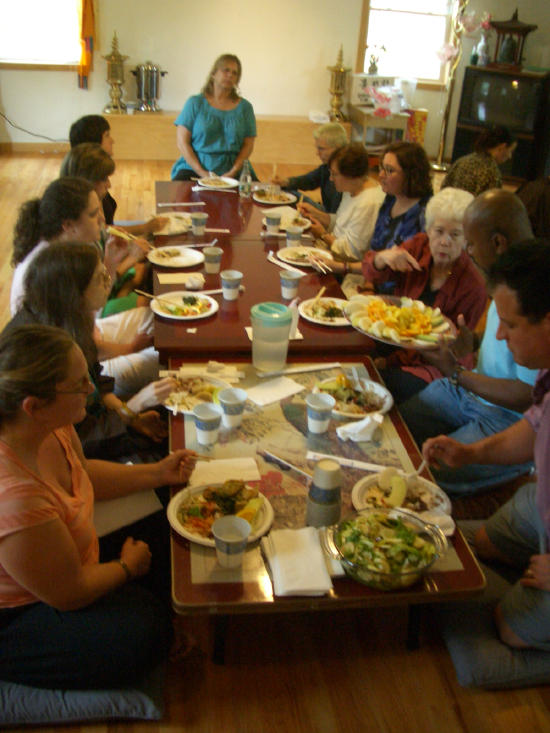 Silent mindfulness lunch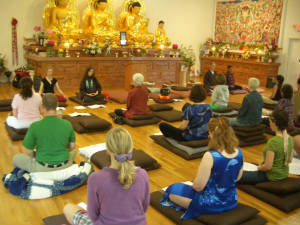 plenty of sitting meditation to Touch Peace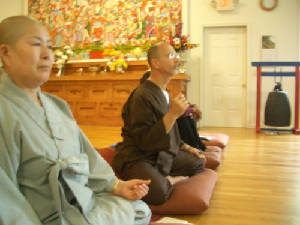 fabulous teachings of dharma with Daikan and others