On May 25, 2008, the Buddhist Faith Fellowship community celebrated the American holiday of Memorial Day and the Shin Buddhist holiday of the Wisteria Festival honoring the birth of its 13th century founder, Shinran Shonin.
This annual picnic was sponsored by the Southington Buddhist Fellowship. Many thanks to its practice leader, Bob W. and his family for their hospitality. This potluck event included plenty of food, conversation and games. It was a beautiful and warm day in Connecticut.
Also, Ms. Anne Marr from England put on a special workshop called "Room to Breathe" using the Tibetan breathing and movement practice. All proceeds of this workshop were donated to the BFF Capital Fund Campaign. A special thanks to Ms. Marr for her teaching and grace.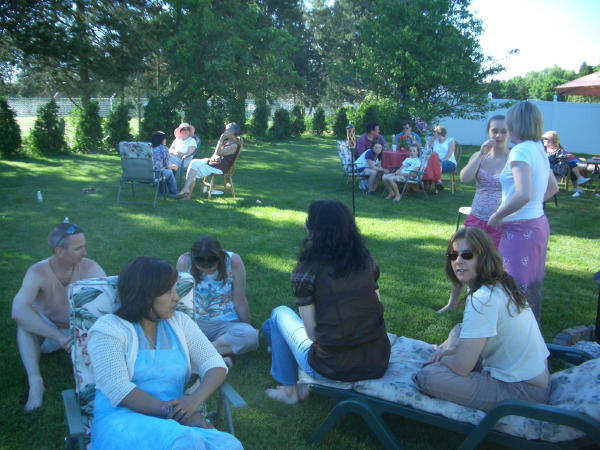 relaxing in the beautiful day with fellow sangha members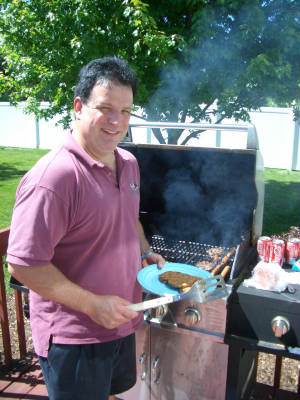 Cooking veggie and beef burgers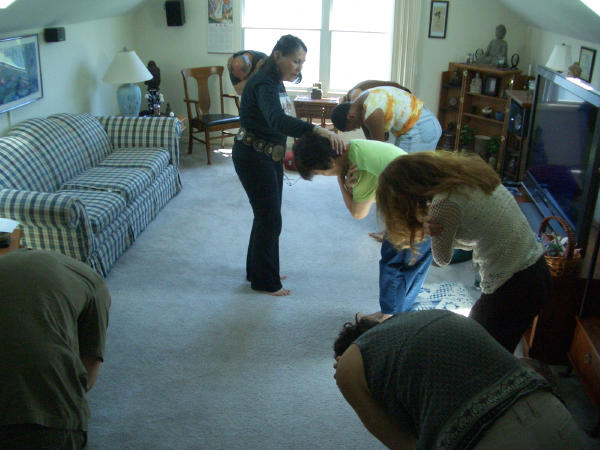 Anne Marr's Room to Breathe workshop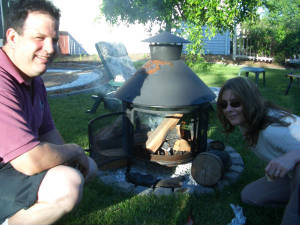 lighting the fire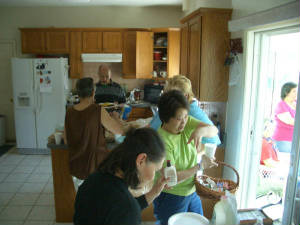 It was a potluck event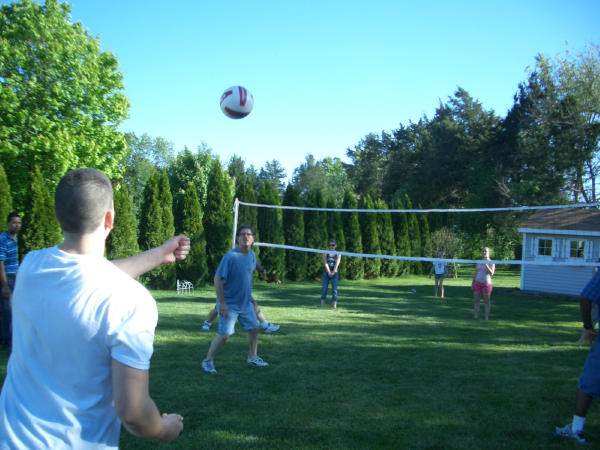 Playing games and fun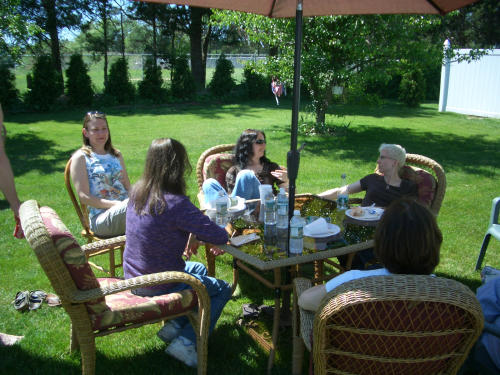 food and conversation at Buddhist picnic