Sunday, November 17, 2007, the Buddhist Faith Fellowship meditated for a full work day from 9 a.m. to 5 p.m. We collectively meditated for world peace during this extraordinary event. The Meditation-thon took place at the Buddha House in Middletown. During the Meditation - thon, at least one participant was meditating at all times.
We fundraised for our BFF Capital Campaign Fund earmarking financial resources towards the construction of a new Buddhist center in
Middletown, Connecticut
.
This small event raised $1,253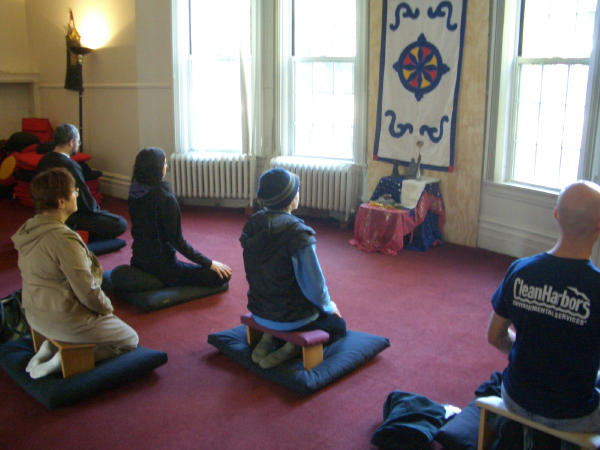 Participants meditated for world peace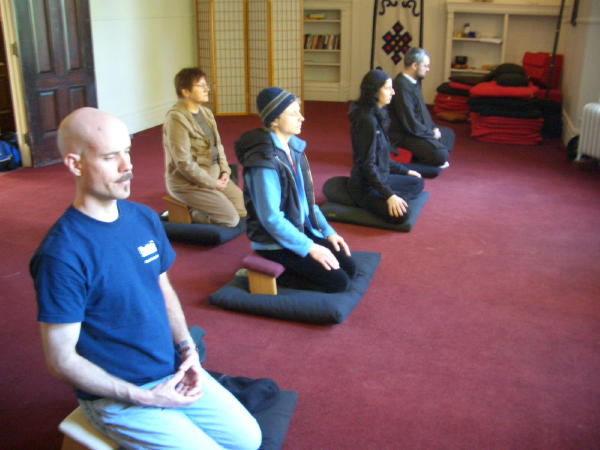 Participants practice sitting and walking meditation
The meditation created a peace energy in the room