On Earth Day, the the month of April 2007, The Buddhist Faith Fellowship's socially engaged chapter, called Buddha Gaia, conducted its second annual street clean up of Middletown, Connecticut. A multi-block area was covered from Main Street through parts of the North End section. Numerous sangha members participated in this event and the activity lasted 2 1/2 hours.
Buddha Gaia offered gloves, waste bags, pick up sticks, free coffee and delicious bread from O'Rourke's Diner. It was a beautiful day with the temperature reaching 74 degrees.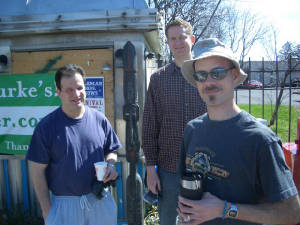 Buddha Gaia, Southington and Middletown Buddhists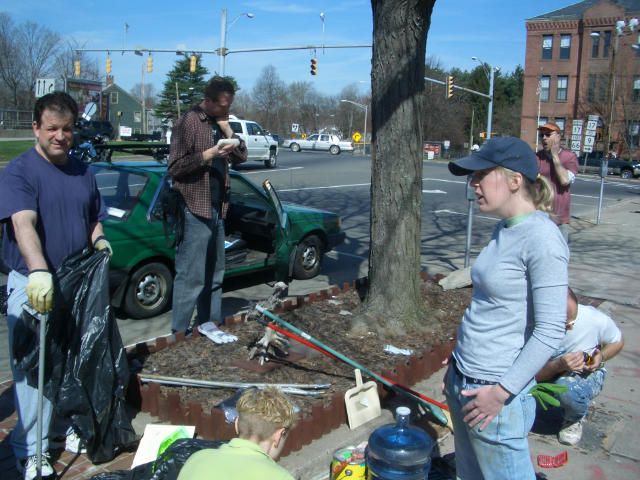 Preparing for action at O'Rourke's Diner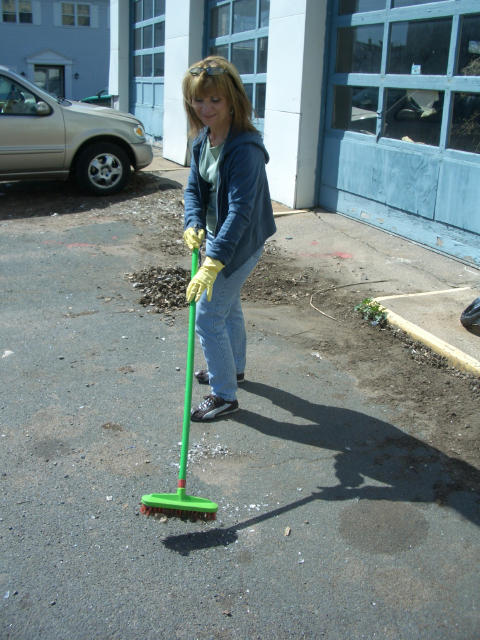 Lorein cleaned up parts of Main Street area.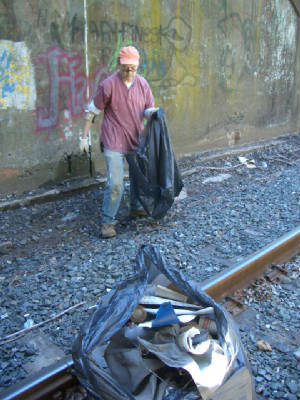 Cleaning up the railroad tracks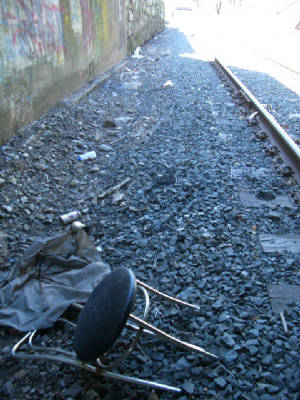 Before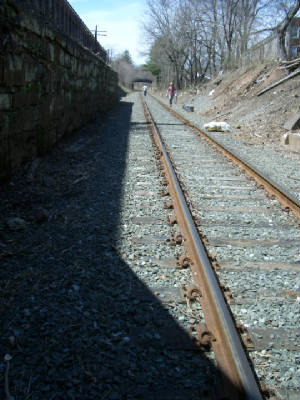 After