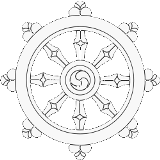 Come and Join Us
Our Sunday morning Shin Gatherings
are open for guests and members from 11 a.m. - 12:30 p.m.
For Information Call 505-268-2641
Compassionate Communication Trainings
First Sunday of each Month 1:00 to 3:00 pm
(Call or email to verify)
3408 Constitution, NE
Albuquerque, New Mexico
Beginner and advanced practitioners.
All are welcomed.
Please arrive 10 minutes early
but if you are late, feel free to join us.
______________________________
Our Albuquerque Buddhist Fellowship (ABF) is an affiliated community of the Buddhist Faith Fellowship of Connecticut, founded in the year 2006.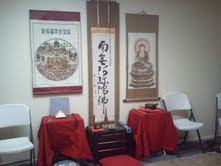 Albuquerque Buddhist Fellowship
A PLACE FOR FELLOWSHIP We offer a caring, spiritual and open environment that naturally creates healthy relationships between the members of our spiritual family. With our regular gatherings, practice groups, social events, etc. there is a place for you too.
A PLACE FOR LEARNING We are engaged in the study of the whole of Buddhism but place more focus on Shin Buddhism, which is designed for ordinary working people with busy schedules.
A PLACE FOR PRACTICE Every gathering is an occasion for spiritual refreshment full of blessings and inspiration. Our primary reason for meeting together is to practice the dharma, and to awaken to the Oneness of reality.
Spiritual Training
We gather once a week in order to spiritually train and nurture each other so that we may better practice the Buddhist teachings of peace, love and compassion during our often busy daily lives.
Our gathering is designed to awaken you to the Oneness of reality, and to help you realize peace, gratitude and your life's purpose, and learn the spiritual tools to live out your spirituality 365 days a year. Though we emphasize Shin Buddhist training, we integrate it with the meditative practices of Zen Buddhism, so as to better cultivate a calm and lucid heart and mind in order to hear the transformative light within you. The goal of our gatherings is to give an experience that will aid in opening the mind to the Sacred Oneness, and developing compassion and understanding.
What Can You Expect?
We are a circle of equals. We don't have hierarchies or gurus, though we do have a certified lay teacher to facilitate the gatherings. As practitioners of the Shin Buddhist path, we stress an egalitarian community and attitude. We call each other friends, dress casually, and are very welcoming. In our gatherings, we practice deep hearing, quiet sitting and voice meditation, prayer, and the voicing the Nembutsu, as an expression of our trust in and gratitude for the ultimate Oneness of life, symbolized as Amida Buddha.
Instead of sermons, our community is known for its insightful and lively dharma discussions. As our founder, the 13th century Japanese reformer, Shinran Shonin, taught, "We are all fellow travelers on the path," and, as such, anyone may share his/her opinion and experience. Learning from one another in this fashion creates a strong nourishing environment. We care for and love one another and live in service to the world. This is the true meaning of our religion.
Our gatherings are Free of Charge but a donation is greatly appreciated to help out with the expenses. Gatherings include discussion, voice meditation, fellowship and refreshments