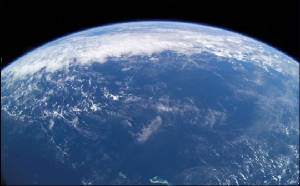 NASBA World Wide
Our growing North American Shin Buddhist Association (NASBA), now extends beyond the North American Continent. We focus on practice, fellowship and group development, providing technical, financial, organizational support and giving assistance to affiliated sanghas and groups. We have communities located in North and South America and Japan. Below is a direct link to NASBA's web site.
NASBA Communities and Groups include:
USA
Buddhist Faith Fellowship of Connecticut
Buddhist Practice Group of Farmington (Ct)
New England Institute of Buddhist Studies (Ct)
Southington Buddhist Fellowship (Ct)
Buddhist Practice Group of Rocky Hill (Ct)
Bluegrass Buddhist Fellowship (Ky)
The Woodlands Buddhist Fellowship (Tx)
Albuquerque Buddhist Fellowship Group (NM)
Brevard County Buddhist Fellowship (Fl)
Buddha Gaia (eco-Buddhism)
Canada
Northern Ontario Buddhists
Latin America
Grupo Budista de Cabo Rojo, Puerto Rico
Asamblea Budista de Buenos Aires, Argentina
Grupo Budista de Cordoba, Argentina
Grupo Budista de Benito Juarez, Argentina
Japan
Fukuyama Buddhist Fellowship
Below offers some web links to the above and other groups.
BUDDHIST FAITH FELLOWSHIP OF CONNECTICUT. This is the flagship community of our independent Shin Buddhist association, which was founded in 2001. It gathers on most Sunday mornings from 10 a.m. to 12 p.m. at Memorial Chapel at Wesleyan University in Middletown. It offers a full array of spiritual programs and is the model for all independent communities. In addition, it's New England's largest Shin community. See schedule.
SOUTHINGTON BUDDHIST FELLOWSHIP (SBF) gathers once a month, on the first Friday of the month, from 7:00 p.m. to 9 p.m. in Southington, Connecticut. Serves Meriden, Bristol and Cheshire etc. areas. Bob Walczewski is its Practice Leader.
NEW ENGLAND INSTITUTE OF BUDDHIST STUDIES (NEIBS) ofers a variety of buddhist courses, workshops and seminars in Middlesex county. See offerings and schedule.
BUDDHA GAIA
is an environmental advocacy group of concerned Buddhist and non-Buddhist individuals. Its main group meets on a regularly on the last Friday at 7 p.m. of the month, in
Middletown, Connecticut
. Practicing its
Eightfold Path for Sustainable Living
, they believe that any effective 21st century spiritual practice must include an ecological and peace perspective that is fully integrated into their everyday lives. See web site for how you can get involved and for local chapters.
BUDDHIST PRACTICE GROUP OF ROCKY HILL. This group emphasizes basic Mahayana Buddhist practice with voice meditation (using the Juseige or Shoshinge chant), a brief zazen and prayer practice. Afterwards, there is a unique media-based discussion format. Meets once a month (except during the summer months) either on a Tuesday or Wednesday from 7 p.m. to 9 p.m. in Rocky Hill, Connecticut. Includes discussion, fellowship and tea. Hosted by James and Cindy. Call James for simple directions, schedule and more information at (860) 593-2057
ALBUQUERQUE BUDDHIST FELLOWSHIP GROUP gathers
most Sundays from 4 to 6 at the First Unitarian Church of
Albuquerque, New Mexico
. Includes sacred chants using the Juseige, etc, discussion and fellowship. Hosted by our BFF Practice Leader Dug Corpolongo. For more information call
1-(866)-306-0118
.
BREVARD COUNTY BUDDHIST FELLOWSHIP gathers once a month on the second Friday of the month, between 7 - 9 p.m., at Fields of Heather, Titusville, Florida (next to Bikram Yoga). Serving Titusville, Cape Canaveral, Mims, Merritt Island and Melbourne areas. Facilitated by our BFF Practice Leader, Ms. Shanti Johnson.
THE WOODLANDS BUDDHIST FELLOWSHIP gathers once a month on the third Wednesday of the month, between 7 - 9 p.m. at the Northwoods Unitarian Universalist Church. It serves the communities of Montgomery County including Springs, Conroe and Tomball Texas.
NORTHERN ONTARIO BUDDHIST (NOB)). Our Canadian network brings together and unites interested Buddhists and other spiritually minded people in Northern Ontario. Our goal is to establish local Shin Buddhist fellowship groups in the Massey area and in other parts of our province. Its liaison is the BFF Practice Host Sandra Southwind.
ASAMBLEA DE LA FE BUDISTA DE CONNECTICUT (AFB), que se llama el Buddhist Faith Fellowship of Connecticut (BFF) en inglés, ofrece un ambiente afectuoso, espiritual y abierto para todos que están interesados en el camino budista Shin. Nuestro sangha (comunidad) es un grupo laico budista de amigos, que hacen reuniones cada domingo en la Capilla Memorial en la Universidad Wesleyan, Middletown, Connecticut, EEUU y también en hogares de los miembros.
ASAMBLEA BUDISTA DE BUENOS AIRES This is the BFF's first South American community located in Argentina. It gathers on Tuesdays in the west end of Buenos Aires. Hosted by Guillermo Cabanales, BFF Practice Leader. Includes sitting meditation, sutra chanting, discussion and more. Se reune los martes de 17 a 19 horas. Su líder de práctica es Guillermo Cabanales.
FUKUYAMA BUDDHIST FELLOWSHIP in Japan. We gather twice a month on the first and third Sunday of the month, between 6:30 - 8:30 p.m. at the Fukuyama Shimin Sankaku Community Center, in the Fukuyama Friends Room (4th floor), Fukuyama City, Japan. It serves the English and Japanese bilingual communities of Hiroshima, Mihara, Okayama and Kurashiki areas. Its BFF Practice Leader is Shodo.
SHIN BUDDHIST FELLOWSHIP OF WEST HARTFORD.
This member community
no longer meets
at Elmwood Community Center,
West Hartford. It has been integrated the Buddhist Practice Groups of Farmington and Rocky Hill.
The web site is still operational offering good articles that are worth looking at.
E-SANGHA is a an established Buddhism portal that contains a huge Buddhist discussion forums & interactive chat, books and sutras, great links and more for Buddhists around the world.