Welcome to our Buddhist Podcast Service. On a regular basis, the Buddhist Faith Fellowship, NASBA's flagship sangha, records their Sunday morning dharma discussions for our members, friends and guest online. These are insightful and lively spiritual discussions that give the participants and the Podcast listeners a clear view of what is Buddhism and how to live it in 21st century America.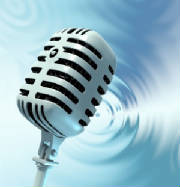 As our founder, the 13th century Japanese reformer, Shinran Shonin, taught, "We are all fellow travelers on the path," and, as such, during these dharma discussions, as equals, anyone may share his/her opinion and experience. Learning from one another in this fashion creates a strong, nourishing environment. Therefore, this down to earth format never lends itself to be sermonizing or preachy.
Click the button below to enter our Podcast web site.