The Buddhist Faith Fellowship (BFF) has a film and video archive of dharma discussions, practices, ceremonies and special event. BFF Films is hosted on YouTube.com.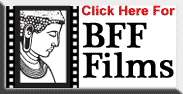 Mr. Eli Williamson-Jones is the Executive Producer of BFF Films.
Click the icon above to enter BFF YouTube.
Subscribe to our BFF YouTube Club
The Buddhist Faith Fellowship's video productions offer you a variety of short video and documentaries on the history, teachings and practices of Shin and the wider Buddhist religion. Also, through the BFF YouTube Club, you can view videos on our community: its gatherings and special events. With your free subscription, you will get updates etc.