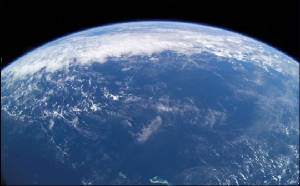 Our growing North American Shin Buddhist Association (NASBA), now extends beyond the North American Continent. We focus on practice, fellowship and group development, providing technical, financial, organizational support and giving assistance to affiliated sanghas and groups. We have communities located in North and South America. Below is a direct link to NASBA's web site.
Below offers NASBA web links to some of it Communities and Groups.
BUDDHIST FAITH FELLOWSHIP OF CONNECTICUT. This is the flagship community of our international Shin Buddhist association, which was founded in 2001. It gathers on most Sunday mornings from 10 a.m. to 12:15 p.m. at the Mansfield Freeman Center for East Asian Studies at Wesleyan University in Middletown. It offers a full array of spiritual programs and is the model for all independent communities. In addition, it's now New England's largest Shin community with chapters in North and South America and Asia.
ALBUQUERQUE BUDDHIST FELLOWSHIP GROUP
gathers
most Sundays from 4:00 to 6:00 p.m. at the First Unitarian Church of
Albuquerque, New Mexico. Includes sacred chants using the Juseige, etc, discussion and fellowship. Hosted by our BFF Practice Leader Dug Corpolongo.
SARASOTA BUDDHIST FELLOWSHIP in Florida. This sangha meets regularly and is founded by the former BFF of Ct member bring into western Florida a solid practice and depth of knowledge.
BREVARD COUNTY BUDDHIST FELLOWSHIP gathers in various locations throughout the county. Serving Titusville, Cape Canaveral, Mims, Merritt Island and Melbourne areas. Facilitated by our BFF Practice Leader, Ms. Shanti Johnson.
ASAMBLEA BUDISTA DE BUENOS AIRES This is the BFF's first South American community located in Argentina. It gathers on Tuesdays in the west end of Buenos Aires. Hosted by Guillermo Cabanales, BFF Practice Leader. Includes sitting meditation, sutra chanting, discussion and more. Se reune los martes de 17 a 19 horas. Su líder de práctica es Guillermo Cabanales.