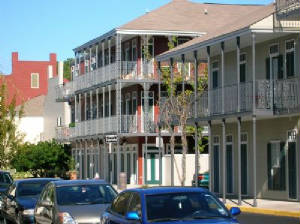 Nearby Auburn, Alabama
We are affiliated with the North American Shin Buddhist Association (NASBA), offering an open, caring, and nurturing environment for all who seek the Buddhist experience.
We offer an open, caring, and nurturing environment for all who seek the Buddhist experience. We see ourselves as spiritual pioneers of the 21st century, expanding the boundaries of the Buddha Dharma and helping to create a new American Buddhism. Below explains the mission, inspiration, journey, practices of our independent network of lay Buddhist congregations.
Our Mission: Our task is to provide a positive and nurturing environment that explores our human potential and cultivates the direct spiritual awakening to the Oneness of life, symbolized as Amida Buddha. Together, we are actively engaged in the Buddhist teachings and practices to transform ourselves in service to other beings and the world. As equals, we encourage one another to understand, accept and live by the Buddha Dharma, sharing its message of peace, hope and compassion with all.
Our Inspiration: Anchored in the Mahayana tradition, we are dedicated to the teachings of the historical Buddha and the 13th century Japanese reformer, Shinran Shonin, the founder of Shin Buddhism or Jodo Shinshu. In addition, we are inspired by the iconoclastic and meditative Soto Zen tradition, as an effective skillful means to better cultivate a calm and lucid heart and mind to hear the spiritual light within us. We are also open to all Buddhist traditions and the entirety of world spirituality and wisdom.
Our Journey: We are called to entrust ourselves to the heart of Great Compassion, symbolized as Amida Buddha, to live by her calling, to gracefully experience the unfolding of life and to practice love and compassion with others. As a result, we are spiritually transformed, experiencing a renewed life of joy, purpose, and gratitude and dedicated to promoting the welfare of all sentient beings.
Our Practices: While our inclusion of Soto Zen practice acknowledges the value we place on inner silence through meditation, the heart of Shin practice is about integrating spirituality with daily living by developing deeper compassion; practicing monpo or deep hearing (mindfulness); and voicing the nembutsu (Namu-Amida-Butsu) as a direct expression of our trust in and gratitude for the ultimate Oneness of life. We engage in community service, support one another's spiritual growth, and strive to remember that we are all foolish humans doing the best that we can.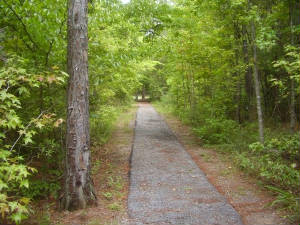 Horseshoe Bend National Park
The Fellowship's Guiding Principles
Our Fellowship honors the Six Principles of Harmony, taught by the historical Buddha, Shakyamuni over 2, 500 years ago in Northern India. These Six Principles are our organization's guiding values. All BFF organizations diligently seek to maintain a harmonious, friendly, and open-minded atmosphere. The Six Principles of Harmony are:
1. Sharing similar viewpoints and aspirations
2. Practicing the same ethical precepts
3. Living and practicing peacefully together
4. Abstaining from quarrelling and bickering
5. Experiencing the inner peace and joy that results from community practice
6. Sharing our benefits so as to be a blessing to each other and to the world
Learn more about Tallapoosa, Alabama,
click below.